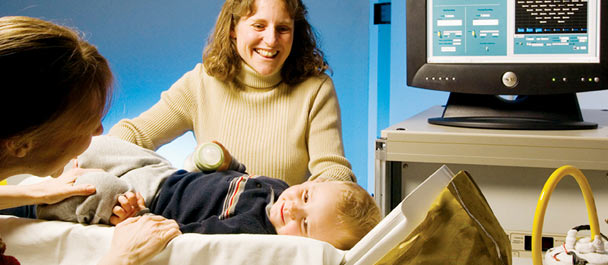 Scientific Lectures //
Translating Functional Imaging Towards a Robust Clinical Tool
Todd Parrish, Ph.D. - Director of the Center for Advanced Magnetic Resonance Imaging, and Associate Professor of Radiology and Associate Professor of Biomedical Engineering at Northwestern University
Presented: September 28, 2012
ABSTRACT: Magnetic resonance imaging has revolutionized how medicine and neuroscience view the anatomy and physiology of the human brain. Utilizing advanced neuroimaging methodology it is possible to investigate brain plasticity in normal subjects using a Body-Machine Interface or in chronic stroke subjects as a result of therapy. However, a variety of hurdles exist in clinical populations that can severely limit the interpretation of fMRI data. A discussion of fMRI's sensitivity to the cerebrovascular physiology will be discussed and example cases will be presented.
BIOGRAPHY: Todd Parrish is Director of the Center for Advanced Magnetic Resonance Imaging, an Associate Professor of Radiology and Associate Professor of Biomedical Engineering at Northwestern University. Dr. Parrish also directs neuroimaging research in the Neuroradiology section and is a co-founder of the Cognitive Brain Mapping Group at Northwestern, which encompasses 27 Principle Investigators from 9 Departments on the Evanston and Chicago campuses who are focused on neuroscience research.
To view presentation please click here.