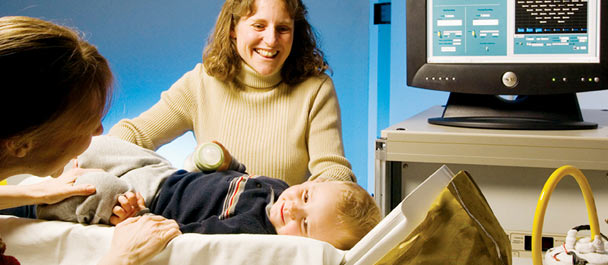 Investigator Login >
How To Work With Us //
Scientific Collaboration
Scientific collaboration has long been the core of MRN's philosophy. We believe that by forming partnerships and sharing resources with the brightest scientists across the globe, we'll achieve our mission to advance the diagnosis and treatment of mental illness and other brain disorders.
Researchers at the MRN are involved in a number of scientific collaborations. Each collaboration brings together the knowledge, resources, and expertise of a number of research institutes and organizations to pursue a specific line of scientific inquiry. By working together with other institutes, the MRN is better able to leverage its resources to advance scientific knowledge.

This area allows MRN's collaborators and volunteers to access important policies, procedures, trainings and forms which are essential for conducting research at MRN. If you have questions about these procedures or documents, or if you need Investigator Login information, please contact Research Operations at researchops@mrn.org or (505) 272-5028.