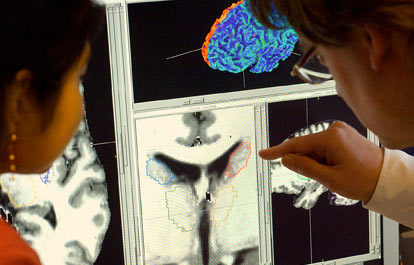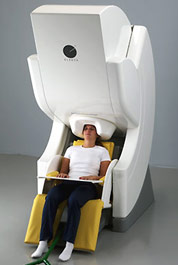 Scientific Lectures //
Innovative Approaches to Research on Cannabis and Public Health
Kent Hutchison, PhD, Professor of Psychology & Neuroscience, University of Colorado in Boulder
Presented: August 14, 2019

ABSTRACT: Despite the rapidly changing cultural, political, and legal landscape for cannabis in the United States and around the globe, the scientific literature is inadequate and mostly uninformative with respect to public policy, public health, and personal decisions regarding the potential benefits and harms of cannabis use. To address this gap, we launched several NIH-funded observational studies that involve having participants use one of three types of products: THC dominant, a mix of THC and CBD, or CBD dominant. The participant decides how often and how much to use. Outcomes are assessed using a mobile pharmacology lab stationed outside the participants home. This approach is not considered to be a "clinical trial" and is consistent with federal laws.
In a little over 1 year, our team collected data on more than 600 participants (both recreational and medical users) and have gained some insight into the effects of high-potency flower, concentrates, and infused products. For example, plasma THC concentrations are much greater in people using concentrates with plasma concentrations above 2,000 ng/mL. Unexpectedly, subjective effects of "feeling high" and cognitive effects are not more pronounced with the more concentrated products, indicated very high levels of tolerance. Another study focused on the effects of THC and CBD, specifically how CBD alters the use and effects of cannabis. Plasma THC concentrations were highest in the high THC product and lowest in the high-CBD product. On measures of subjective intoxication, users of high THC product and THC/CBD product reported feeling high at roughly the same levels and nearly twice the effect of those who used the high-CBD product. Other studies are testing the effects of THC and CBD in patients with lower back pain, anxiety patients, and opioid use disorder patients. Future studies and analyses will also incorporate biomarkers of inflammation, neuroimaging biomarkers, genetics, and epigenetics to identify critical mechanisms and moderators.
BIO: Kent Hutchison, PhD, is a professor of psychology and neuroscience at the University of Colorado in Boulder. Dr. Hutchison has been an NIH funded scientist for the past 20 years and has published numerous papers in the area of substance use. Dr. Hutchison recently served on the National Academy of Sciences committee that reviewed the effect of cannabis on health and that released a report in 2017. Dr. Hutchison is the principal investigator (or co-investigator) on three new NIH funded studies that examine the effects of cannabis products (e.g., flower, edibles, concentrates) purchased in the state of Colorado. Specifically, the studies are designed to compare the effects of CBD only, THC combined with CBD, or THC only on cognitive outcomes, anxiety, and pain, in patient populations using a mobile pharmacology lab. The mobile lab allows for the assessment of blood levels of THC and CBD and a test of whether blood levels of these cannabinoids predict the effects of cannabis on key outcomes (e.g., reductions in pain and opiate use). Importantly, this approach is also consistent with federal laws that have restricted cannabis research in the past. Dr. Hutchison founded a research center on the health effects of cannabis. The overarching objective of the center is to facilitate research that will better inform policy makers, as well as patients, about the potential benefits and risks of cannabis products available in states that have legalized access. Most recently, Dr. Hutchison launched courses at the University of Colorado and online, via the Coursera platform, on the health effects of cannabis (see https://www.coursera.org/specializations/health-effects-cannabis-thc-cbd).