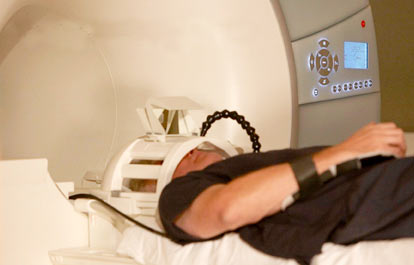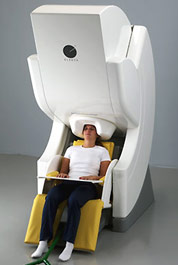 Courses & Events //
fMRI Image Acquisition and Analyses Course
The course faculty include:
Kent Kiehl (The Mind Research Network and the University of New Mexico)
Vince Calhoun (The Mind Research Network and the University of New Mexico)
Tor Wager (University of Colorado, Boulder's Department of Psychology and Neuroscience and Institute for Cognitive Science)
The course is designed for fMRI researchers who range from beginning to intermediate skill levels. It will provide those who are just getting started with fMRI a comprehensive set of tools and software to get started with your own studies, and those who are more advanced will benefit from custom code and supplements to standard analyses developed by the instructors. We cover Statistical Parametric Mapping (SPM8), independent component analyses (ICA) of fMRI data, mediation analysis of fMRI, and statistical nonparametric mapping (SnPM). We provide comprehensive coverage of all aspects of experimental design, image acquisition, image preprocessing, and analysis using the general linear model and ICA.
The course is unique in that it pairs interactive lectures with hands-on demonstrations and work-through sessions. Each student works on their own laptop. Software will be installed on each student's laptop during the beginning of the course, including Matlab (a trial version), SPM8, the Group ICA of fMRI Toolbox (GIFT), and related SPM toolboxes, including statistical nonparametric mapping (SnPM) and the multi-level mediation fMRI toolbox (M3). In addition, alongside the lectures, participants will be trained to analyze example fMRI data on their laptops using these tools. The course will be small and interactive, with many opportunities to work closely with the faculty. Registration will be on a first-come, first-served basis; we apologize in advance if we cannot accommodate all who wish to attend, but we will admit as many people as possible given the interactive nature of the course.
Dates and Time:
January 4 - 6, 2018
Location:
Koelbel Building - Room 308
University of Colorado at Boulder
Boulder, CO 80309
Registration:
Register as trainee ($895) - this category includes undergraduate and graduate students, post-doctoral fellows or trainees in a post-graduate training period prior to graduate school.
Register as faculty ($1295) - this category includes k-awardees, research scientists, and assistant (or higher) professors or full time employees not in a training program.
Register as an industry participant ($1995) – this category includes anyone who is primarily employed in a non-academic setting.
If you have any questions about or difficulties with the registration or payment process please email fMRIcourse@mrn.org.
*After completing registration we ask that all course attendees complete this questionnaire as it gives us important information like their name, institution, and any dietary restrictions.
Agenda & FAQ
https://www.mrn.org/files/miscellaneous/Boulder_agenda_Jan.4-6,2018revised_.pdf
Recommended Hotels:
Best Western Plus Boulder Inn
770 28th St.
Boulder, CO 80303
(303) 449-3800
Mention "FMRI" to receive the special rate of $134 per night. Reservations must be booked at least 30 days prior to arrival in order to guarantee this special rate.
Property Description
Prominently located directly across from CU, the Boulder Inn gives guests easy access to the city's principal attractions, premier shopping, and fabulous dining. Stylish, well-appointed rooms reflect a gracious ambiance, found throughout the hotel.
During your visit, enjoy our complimentary hot breakfast, free in-room high-speed internet access, 40 inch LCD tvs with 60 HD channels, and 24-hour business center. Relax poolside and watch the sunlight bounce off colorful mountain peaks, or have our staff make a tee time at the nearby Hale Irwin signature golf course. Other guest facilities include hot tub, and conference center.
Our multilingual staff is well known for exceptional personalized service to both business and leisure guests. Unmatched levels of courtesy and comfort, coupled with the captivating backdrop of the majestic Rocky Mountains, will guarantee your perfect stay.

Check in: 3:00 PM Check out: 11:00 AM

Complimentary hot breakfast served 6:30 AM to 10:00 AM – Includes: scrambled eggs, bacon, sausage, juices, 3 cereals, English muffins, bagels, doughnuts, assorted fresh fruit, and coffee.
Transportation to The Boulder Inn
Driving Directions
Follow Airport Exit signs to Pena Blvd. After 9.7 miles, Pena Blvd. merges into
I-70W.
From I-70 W - Take the I-270 N Exit (exit number 279) toward Fort Collins.
Merge onto US-36 W - Take Baseline Rd. Exit - Stay in middle lane after exit.
Go straight through the light onto Frontage Rd. Hotel is one block on the right.
Estimated Time: Approx. 48 Minutes (Allow an hour during peak traffic times)
Estimated Total Distance: 45 Miles
RTD Bus service – drops off ½ mile from the hotel
($13 each way)
www.rtd-denver.com
Boulder Green Ride Shuttle – to the front door of the hotel
$33 each way / $60 round trip
(303) 997-0238
Hotel Boulderado
2115 13th St.
Boulder, CO 80302
(303) 442-4344
Mention "ICS/University of Colorado" to receive the special rate of $202/queen per night.
Hotel Boulderado is a mile from the university, 5-minute walk. Denver International Airport is 45 miles from the hotel.
Recommended readings for the course:
Website Links:
• fMRI for newbies
http://culhamlab.ssc.uwo.ca/fmri4newbies/
• SPM manual and documentations
http://www.fil.ion.ucl.ac.uk/spm/doc/ and
http://merlin.psych.arizona.edu/~dpat/Public/Imaging/SPM/spm2docs/SPM2_eng.pdf
• SPM short course notes
http://www.fil.ion.ucl.ac.uk/spm/course/
• Introduction to SPM stats
http://www.mrc-cbu.cam.ac.uk/Imaging/Common/spmstats.shtml
• ICA of fMRI overview
http://mialab.mrn.org/software/gift/publications.html
• GIFT website and manual
http://mialab.mrn.org/software/gift
http://mialab.mrn.org/software/gift/docs/v1.3h_GIFT_Walk_Through.pdf
• Statistical Nonparametric Mapping (SnPM)
http://www2.warwick.ac.uk/fac/sci/statistics/staff/academic-research/nichols/software/snpm
• Experimental design (Rik Henson)
http://www.mrc-cbu.cam.ac.uk/Imaging/Common/fMRI-efficiency.shtml
fMRI Methods - Chapters:
Wager, T. D. & Lindquist, M. A. This book provides comprehensive coverage of the key concepts involved in current fMRI acquisition and analysis. It is available online at https://leanpub.com/principlesoffmri.
V. D. Calhoun and T. Adalı, "Multi-subject Independent Component Analysis of fMRI: A Decade of Intrinsic Networks, Default Mode, and Neurodiagnostic Discovery," IEEE Reviews in Biomedical Engineering, vol. 5, pp. 60-73, 2012
E. Erhardt, S. Rachakonda, E. Bedrick, T. Adalı, and V. D. Calhoun, "Comparison of multi-subject ICA methods for analysis of fMRI data," Human Brain Mapping, vol. 12, pp. 2075-2095, 2011
V. D. Calhoun, R. Miller, G. D. Pearlson, and T. Adalı, "The chronnectome: Time-varying connectivity networks as the next frontier in fMRI data discovery," Neuron, vol. 84, pp. 262-274, 2014
Wager, T. D., Hernandez, L., Jonides, J., & Lindquist, M. (2007). "Elements of functional neuroimaging," J. T. Cacioppo, L. G. Tassinary & G.G. Berntson (Eds.), Handbook of Psychophysiology (4th ed., pp. 19-55). Cambridge: Cambridge University Press."
Wager. T. D., Lindquist, M., and Hernandez, L. (2009). "Essentials of functional neuroimaging," Handbook of Neuroscience for the Behavioral Sciences.
Wager, T. D., & Lindquist, M. A. (2011). "Essentials of functional magnetic resonance imaging," Handbook of Social Neuroscience.
Lindquist, M. A. & Wager, T. D. (2014) "Principles of functional Magnetic Resonance Imaging," Handbook of Neuroimaging Data Analysis. London: Chapman & Hall, CRC Press.
Find Dr. Wager's suggested readings at: http://wagerlab.colorado.edu/wiki/doku.php/help/fmri_tools_documentation.