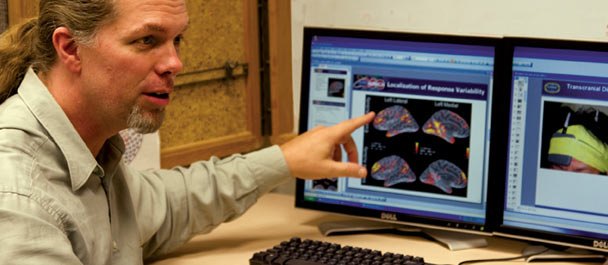 Imaging Equipment //
Siemens 3T Prisma with Total Imaging Matrix (TIM) Application Suite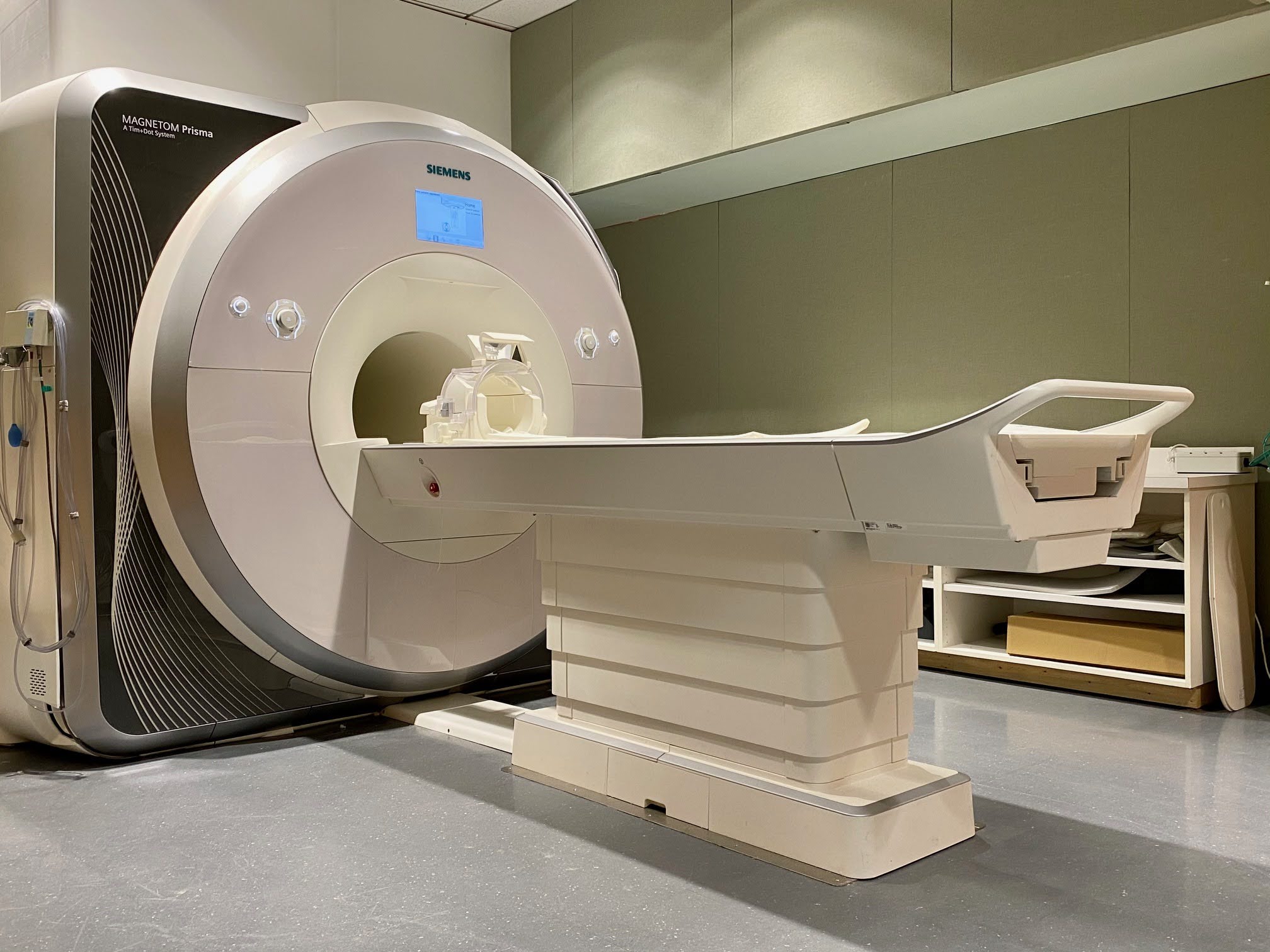 The Prisma 128-channel system represents state-of-the-art in MRI hardware. It is capable of BOLD EPI, diffusion-tensor imaging, arteriole spin labeling, perfusion and diffusion imaging, and spectroscopy. We are equipped with a 64-channel head and neck coil and the strongest gradients currently available for a 3T machine. With 128 usable receiver channels as standard, the system allows for the use of 48 to 64 current-phased array coils to improve sensitivity and speed of acquisition, and is ready for future coil designs with more than 64 elements. Also installed, are the Biopac MP160 Data Acquisition System (BIOPAC Systems Inc., www.biopac.com) which includes the following amplifiers:
GSR100C – GSR/ EDA Galvanic Skin Response Amplifier
Oxy100C – HR (pulse)
ECG100C- ECG
SKT100C – Skin Temperature
CO²100C - End-tidal CO²
This system is available in order to provide reliable and consistent real-time monitoring of skin conductance responses. Go to 3T Service Center website >
Siemens Avanto 1.5T Mobile MRI System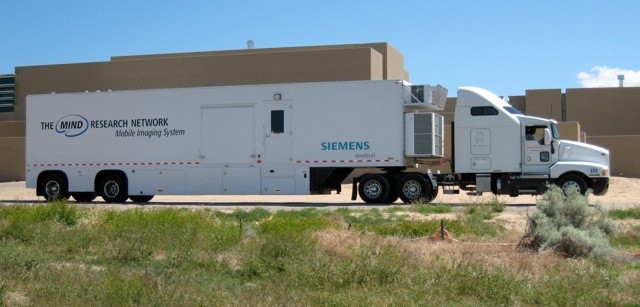 The Avanto is the most advanced 1.5T system in the Siemens product line. The Avanto is a ultra-short 150cm (4'11'') long, whole body superconductive 1.5T magnet with 5th generation active shielding (AS) technology with counter coils, External Interference Shielding (E.I.S.) and excellent homogeneity (based on 24 plane plot, 50 cm DSV type. 0.8 ppm). The system comes equipped with both a 12 and new 32-element Matrix head coil capable of ultra-fast parallel acquisition in either 4-channel (CP Mode), 8-channel (Dual Mode) or 12-channel (Triple Mode) multiband settings. Our base Avanto system was upgraded to include the SQ-engine Gradient System with AudioComfort. The SQ-engine gradients have a maximum amplitude of 45 mT/m for the longitudinal direction and 40 mT/m for horizontal and vertical direction. The gradient slew rate is 200 T/m/s with a minimal rise time of 200 μs (from 0-40 mT/m amplitude). AudioComfort is an acoustic noise buffer that leads to a 30dB (A) attenuation of gradient noise compared to other conventional systems that leads to a reduction of 97% in sound pressure. This latter sound reduction is of great benefit to functional imaging studies. The system is capable of BOLD EPI, diffusion tensor imaging, perfusion and diffusion imaging and spectroscopy. Go to Mobile 1.5T MRI Center website>
Elekta Neuromag Vector View 306 Channel Meg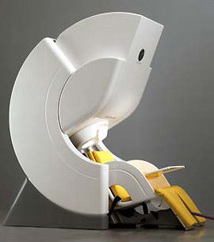 This 306 channel MEG system is comprised of 204 planar gradiometers and 102 magnetometers and is capable of collecting up to 128 channels of simultaneous EEG data at up to 5 kHz sampling frequency. The planar gradiometers provide sensitivity to sources close to the sensor array whereas the magnetometers provide sensitivity to distant sources, including sources originating from the small head of a child. This provides additional advantages over previous gradiometer-only systems. This system has 24 bit A/D conversion providing the largest dynamic range of currently-available MEG systems. Go to MEG Land website>
EEG System

MRN has a 128-channel BioSemi ActiveTwo electrophysiology system for recording high-density EEG during the performance of cognitive tasks (www.biosemi.com). Electrode caps for four different head sizes are maintained with the system. Acquisition computers use BioSemi software to record EEG data and all stimulus and behavioral response codes for later analysis. Software from Neurobehavioral Systems is available for precise presentation of visual and auditory stimuli and online monitoring of behavioral performance. The event-related potential software system ERPSS (courtesy of Steve Hillyard, UCSD, San Diego, CA) and EEGLab (courtesy of the Swartz Center for Computational Neuroscience, UCSD, San Diego, CA) are available for analysis of the EEG data. MRN also has the capability for concurrent EEG/fMRI using the BrainAmp MR system from brain products.
Mind Input Device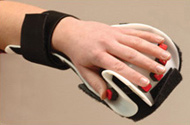 Testing participants in a magnetic environment is a challenge, particularly if the test requires manual switching and/or signal transmission. Subject-response devices must be non-magnetic and preferably non-metallic to reduce unwanted signal noise that would need to be filtered. In addition, these devices must restrain the wrist to limit unwanted movement, while keeping the fingers comfortably positioned on the response switches.