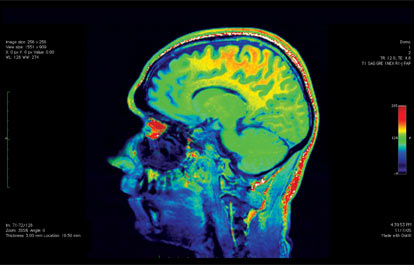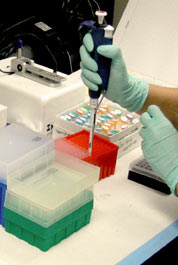 COBRE Phase 1 Core: ACAS //
Administrative Clinical Assessment and Stability (ACAS) Core

Director: Juan Bustillo, MD; Co-Directors: Jose Canive, MD, Chris Abbott, MD and Nora Perrone-Bizzozero, PhD
Consultants: Nancy Andreasen, MD, PhD, Kent Hutchison PhD, Michael Escamilla, MD and Scott Sponheim, PhD
GOALS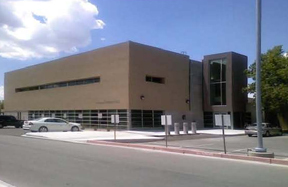 The primary goal of the ACAS Core is to serve as a central resource for clinical and neuropsychological data collection, as well as recruit all subjects and ensure clinical stability during the testing period. The ACAS Core also develops the infrastructure and collection of genomic samples to be used by current and future projects. The ACAS Core is utilized by all four of the projects in the COBRE for recruitment, diagnosis, clinical stabilization, study management, education and training coordination and a variety of other Center functions.
INVESTIGATORS AND APPROACH
Dr. Bustillo, Professor of Psychiatry and Neuroscience at UNM, serves as Director of the ACAS Core. This core also operates under the supervision of two other well-respected psychiatric researchers: Drs. Jose Cañive (Professor of Psychiatry) and Christopher Abbott (Assistant Professor of Psychiatry). Dr. Nora Perrone-Bizzozero (Professor of Neuroscience and Psychiatry), an established neuroscientist and Co-Director of the ACAS, assists the junior investigators in understanding neuroanatomy and directs the developing genomics project.
Dr. Bustillo directs the Core as part of the UNM Center for Psychiatric Research (CPR). The UNM CPR is housed in the newly constructed Neurobiology Research Facility (see picture below). In June 2009, Dr. Bustillo became the Director of the UNM Schizophrenia Research Group, located on the second floor of the CPR. The assessment team screens and collects psychiatric, neuropsychological, and behavioral data for the 100 healthy normal volunteers (HNV) and the 100 patients with schizophrenia (SP) that will complete procedures across all four projects. Drs. Bustillo, Abbott and Cañive supervise the assessment team. A critical issue for the study is establishing "clinical stability." For the purpose of this COBRE, we expect most subjects to complete all testing and experimental procedures over the course of 4-12 weeks.
Because an SP's clinical status may change, we enroll all subjects into the COBRE Stability Clinic and perform serial symptom ratings. If the subject falls below the pre-defined criteria of stability, the SP will be re-stabilized before continuing the projects. All SP are asked to remain on their recruitment dose of antipsychotic until the four projects are completed. Minor alterations of other medications are reviewed by the clinical stability team.
Each of the projects studies two subject groups: HNV and SP. All Projects use the same group of 100 SP and HNV. Data from HNV and SP will be acquired at the rate of 40 subjects per year (20 SP and 20 HNV) over the 5 year period. During each year of the project, the clinical assessment and recruitment team will identify a cohort of 30 SP and 40 HNV, which, considering expected differential attrition, will result in full data sets of 20 SP and 20 HNV per year.
Copyright © 2010 The Mind Research Network.
A 501(c)(3) Non-Profit Organization