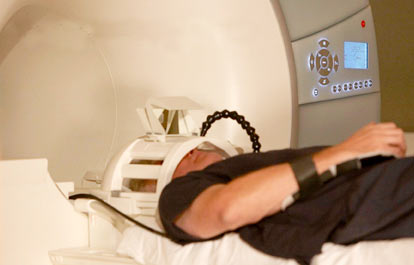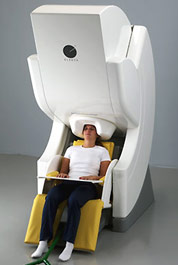 Volunteer for a Study //
Participant Recruitment Registry
​Research is our best hope for understanding and treating mental illnesses. Thanks to help from volunteers, researchers are learning more and more about the causes of mental and behavioral disorders, and are finding new ways to treat and prevent illnesses. We are always recruiting individuals of all ages and races to participate in our studies.
The Mind Research Network would like to invite you to join our Participant Recruitment Registry (PRR), a program that helps us identify individuals who are eligible for and interested in participating in scientific research. Participation in the PRR is for research purposes only and is entirely voluntary. If you choose to register, the information you provide will be kept confidential. If you would like to be contacted about future research studies and are interested in participating in the registry, please click HERE to log in or create a new account.
You can also participate by contacting the study team directly. Studies recruiting at the Mind Research Network and Lovelace Scientific Resources are listed below. We thank you in advance for your contribution to our research mission!
Do you drink? Not sure if you're ready for a change?
Jon Houck, PhD, Addiction Research
Purpose of Study: To evaluate brain responses to phrases that are often said by people who tend to be successful in changing their alcohol use habits.
Protocol Summary: Participation in this study involves a computerized assessment battery; a recorded discussion with a trained interviewer and brain scanning using MEG, a noninvasive neuroimaging technique; a structural MRI scan; a follow-up MEG scanning session; and computerized assessments at one month, three months, and six months after the first visit. You may earn up to $220 if you complete all study visits (about 6.5 hours over a 6-month period).
Basic Eligibility Criteria: 18-60 years of age, moderate to heavy drinking, not seeking treatment.
505-796-8306 .(JavaScript must be enabled to view this email address) Study #: 08217
ABQ DRINQ Study
Eric Claus, PhD, Addiction Research
Purpose of Study: To research how the brain changes over time in relation to drinking patterns.
Protocol Summary: The study involves 4 visits at the Mind Research Network over 18 months and each visit requires up to 8 hours, which can be split over multiple days. You will be compensated at the rate of $20/hour for your participation.
Basic Eligibility Criteria: We are seeking healthy individuals 22-55 years of age who are moderate to heavy drinkers.
505-633-4028 .(JavaScript must be enabled to view this email address) Study #: 20-159
ABQ TREAT
Eric Claus, PhD, Addiction Research
Purpose of Study: This study is examining how the brain, behavior, and emotions change after alcohol treatment.
Protocol Summary: Participants complete surveys and brain imaging up to three times and will attend 12 weekly one hour treatment sessions. Participants will receive up to $440 for 32-33 hours of participation time over 15 months.
Basic Eligibility Criteria: We are looking for volunteers to participate in a research study who want to change their drinking with a non-medication based treatment.
505-633-8861 .(JavaScript must be enabled to view this email address) Study #: 8418
COBRE Master Study
Vince Calhoun, PhD, Psychosis Research
Purpose of Study: This Center for Biomedical Research Excellence (COBRE) will examine the neural mechanisms of schizophrenia by integrating multiple neuroimaging methods with psychiatric, neuropsychological and genetic testing.
Protocol Summary: The unifying theme for our COBRE is the study of schizophrenia as a disorder characterized by abnormalities in structural, functional, and effective connectivity between cortical and subcortical brain regions, producing abnormalities in the integration of information across distributed brain circuits. This COBRE is composed of four tightly integrated projects that will break new ground in schizophrenia research by combining neuroimaging data in a sophisticated and innovative way. Participants will be compensated for their time.
Basic Eligibility Criteria: Participants will receive multiple brain scans throughout the course of this study. For this study we will be recruiting the following: * Subjects with schizophrenia * Healthy Normal Volunteers
505-272-9552 .(JavaScript must be enabled to view this email address) Study #: 07-325
Dev-CoG Study: Quantifying Brain Dynamics and Related Genetic Factors in Childhood
Julia Stephen, PhD, Neurodevelopment
Purpose of Study: This research study is designed to map the developmental trajectory of functional and structural brain networks in healthy children and adolescents. Additionally, we aim to understand the genetic factors that promote this process and enable the most "cognitively advanced" systems. This study is sponsored by the National Science Foundation.
Protocol Summary: Child will complete 2-3 visits per year for 2-4 years. The study uses non-invasive and harmless techniques, MEG (Magnetoencephalography), fMRI/MRI (functional magnetic resonance Imaging), saliva genetics collection and behavioral measures. Participants will be compensated for their time.
Basic Eligibility Criteria: Children are eligible to participate if he/she is between the ages of 9 and 15, speaks English, has never been diagnosed with a psychiatric or neurological disorder, and is medically healthy. Parent(s) must be able to give valid informed consent and the child must be able and willing to provide assent to the study procedures.
505-227-3199 .(JavaScript must be enabled to view this email address) Study #: 12-908
The Impact of Diffuse Mild Brain Injury on Clinical Outcomes in Children
Andy Mayer, PhD, Traumatic Brain Injury Research
Purpose of Study: The aim of this research is to seek neuroimaging evidence of subtle physical or biochemical injury in subjects with TBI relative to healthy control subjects and, if detected, examine whether these injuries resolve.
Protocol Summary: Participants will undergo neuropsychological testing, neurosensory testing, magnetic resonance imaging (~4-5 hours). Repeat testing will occur 4 months and 12 months post injury (~3 hours). Participants in this study will be paid $20 per hour of participation.
Basic Eligibility Criteria: Males and females between the ages of 8-18 with no MRI contraindications (presence of a potentially dangerous non-removable metallic device).
505-272-0769 .(JavaScript must be enabled to view this email address) Study #: 07-272
The Neuroscience of Aptitude
Rex Jung, PhD, Cognitive Neuroscience
Purpose of Study: Twins Needed! This study will involve testing of creativity, personality, intelligence, and abilities and talents. If you and your TWIN would like to be considered for the study, please call 272-7036 or send an email to: .(JavaScript must be enabled to view this email address).
Protocol Summary: We anticipate testing 150 subjects (75 twin pairs) to obtain sufficient behavioral sampling of aptitude in this twin cohort. Both male and female twin pairs will be studied. All studies will take place at The University of New Mexico and The Mind Research Network over two experimental sessions consisting of up to 11.5 hours in total. The PI or his assistants will conduct all the screening and interview procedures. The PI or his assistants will conduct MRI scanning and administration of cognitive and personality measures. The experimental session will consist of consent and screening (.5 hour), MR studies including morphological, diffusion tensor, spectroscopic, and REST imaging (.5 hour), and cognitive/personality/creativity evaluation (9 hours). Participants will be compensated $100.00 upon completion of the study.
Basic Eligibility Criteria: Inclusion Criteria: Twins between the ages of 16-40. Exclusion Criteria: 1) pregnancy, 2) presence of a potentially dangerous metallic device, implanted or otherwise, 3) age less than 16 or greater than 40, 4) presence of a medical, neurological, or psychiatric condition that makes MR scanning dangerous or confounds experimental hypotheses (e.g., cardiac disease, seizure disorder, traumatic brain injury, or mental illness), 5) claustrophobia, 6) and weight greater than 300 pounds.
505-272-7036 .(JavaScript must be enabled to view this email address) Study #: 13-438
Transcranial Direct Current Stimulation for Deficits After Traumatic Brain Injury
Davin Quinn, MD, Traumatic Brain Injury Research
Purpose of Study: The aims of this research are to: 1) study the short-term and long-term effects of an investigational brain stimulation treatment on mood and problem-solving after a traumatic brain injury.
Protocol Summary: Participants will undergo neuropsychological testing (~4 hrs) ($100), possibly an MRI or PET scan (paid at $20/hr), 10 sessions of active or sham brain stimulation with cognitive training and testing(14 hrs total) ($300), repeat neuropsychological testing after 1 month ($100) and two telephone interviews after 6 months and 1 year (~30 min) ($50).
Basic Eligibility Criteria: Individuals aged 18-55, who have suffered a traumatic brain injury between three months and fifteen years ago (from present time), and are experiencing problems with mood and problem-solving.
505-925-4043 .(JavaScript must be enabled to view this email address) Study #: 15-124