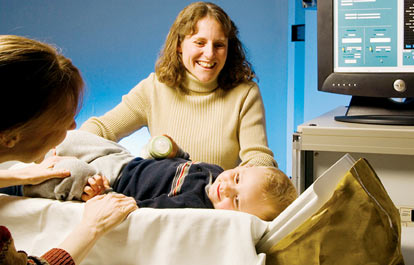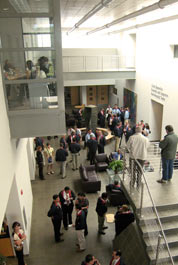 Children's Studies Visit Information //
Before your visit, it is necessary to generate a study number for you/your child so that your/his/her identity remains as private as possible.
This information is entered into a secure database and allows us to generate a random participant number, which is associated with all of the information collected about your child.
E-mail: childstudy@mrn.org
Or, call us at: (505) 272-9297

If you are interested in participating you may be asked to provide the following information about you or your child:
Full, legal name
Ethincity/Nationality
Date of birth
Birth weight
Apgar score What's this?
Mailing address
Phone number
Emergency contact information
We can schedule on short notice, including nights and weekends.
For the sleep studies (Autism Spectrum Disorders & Epilepsy studies), we schedule according to the best, most likely time that your child will sleep for a period of an hour. We find that bedtime is best, and often schedule at night. For example, 8-10 pm are common and acceptable times to schedule your child. You may bring any special toys, blankets, CDs, DVDs etc. to comfort your child.
If you or your child has been sick within the week before your appointment, we ask that you reschedule for a time when your child is well.
Finally, because it takes considerable time to set up our equipment, if you need to cancel, we request that you call us at least 2 hours in advance to notify us of the cancellation. You may call at any time to cancel: 505-272-9297.