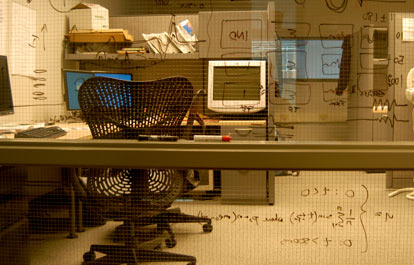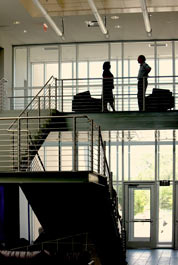 Getting Started //
MRN Scientific Review
MRN conducts a review of all proposed human research studies to ensure the study is conducted according to MRN policies and procedures and includes appropriate consent form language and data sharing information. To initiate this review, contact researchops@mrn.org.
IRB Approval Documentation
Prior to study set up, researchers must provide documentation of IRB approval for the proposed research. Documentation should include the IRB application, study protocol, investigator list, IRB approval letter(s), and approved consent form(s). Email documents to researchops@mrn.org. MRN has template language available for IRB submission documents. Please refer to the Investigator Site area under "Forms & Handbooks" for protocol and consent templates.
MRN New Study Request Form is used to collect information necessary to set up your new study at MRN.
Study Planning Meeting
A planning meeting is held to discuss the details of your new study including functional paradigms, scan parameters, stimulus delivery equipment needs, and other support needed. Information from this meeting is used to calculate network space needs for the life of the study. Attendees include the PI, designated research team members and representatives from MRN Research Operations, Auto Analysis, Neuroinformatics, Bioengineering and the Imaging Cores.
Study Set Up in COINS
COINS is the research database at MRN used to manage and track participant data and demographics. It is used to enroll participants in a study, generating a unique research subject identifier (URSI). It is also used to track the transfer of imaging data from the MR scanner to archive, to upload behavioral data, for scan billing and to store Radiology Review letters. For more information regarding COINS, visit the website or contact ni@mrn.org.
Scheduling 3T Scanner Time
There are two Google Calendars for scheduling the 3T Trio MRI Scanner. The 3T MR Reserved Calendar displays Reserved Slots for the 3T MR scanner. You can request Reserved Slots on the 3T MR Reserved Calendar by using the Reserved Slot Request Form sent out before the start of each month. The 3T MR Reserved Calendar is modified at the beginning of each month.
The second Google Calendar is the 3T MR Real Time Calendar. This calendar is the main day-to-day calendar that is used by the MR Techs. You do not need to have a Reserved Slot on the 3T MR Reserved Calendar to have your study run on the MRN 3T scanner, but you do need to have a Real Time Slot scheduled on the 3T MRI Real Time Calendar. You can request access to the 3T calendars by completing the online form.
The 3T MR Reserved Calendar is for long term scheduling (month to month). The 3T MR Real Time Calendar is for short term scheduling (day to day). By requesting a Reserved Slot on the 3T MR Reserved Calendar, you are promising to pay for that Reserved Slot, regardless of whether you end up actually using the Reserved Slot. In exchange for this promise to pay, you are given a Reserved Slot on the 3T MR Reserved Calendar that gives you priority over other studies without a Reserved Slot. This promise to pay is quantified in the form of a Scan Credit. Scan credits are requested using the online form. Scan Credits must be purchased before scheduling time on the 3T MR Real Time Calendar. You will receive a confirmation email when the credits are added.
72-Hour Rule
It is the responsibility of the Study PI (or Study Coordinator) to transfer their Reserved Slots on the 3T MR Reserved Calendar to the 3T MR Real Time Calendar once they have confirmed their subject(s). This transfer can be completed by adding a new event to the 3T MR Real Time Calendar. The Study PI has up until 72 hours (including weekends) before the start of the scan session to transfer their Reserved Slots from the Reserved Calendar to the Real Time Calendar. Failure to transfer before the 72 hour threshold will cause that time slot on the Real Time Calendar to become open to any study on a first come first serve basis. Please remember that Scan Credits are still required to use the 3T scanner even if a time slot becomes open.
Cancellation SOP
3T MRI scans canceled within 72 hours or less of the scheduled time will be billed in full, unless another project is able to use the reserved time. For more information about this SOP, please visit our Investigator Site.