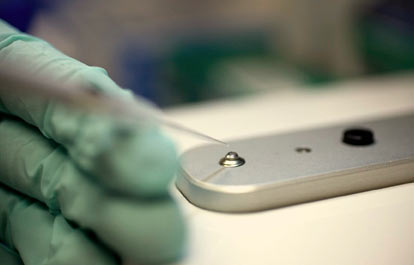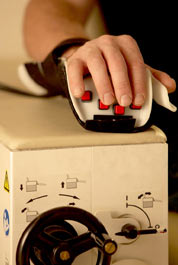 Meet the Faculty - Tulane University //

Tulane University, founded in 1834, is one of the most highly regarded and selective independent research universities in the United States. Tulane's schools and colleges offer degrees in the liberal arts, science and engineering, architecture, business, law, social work, medicine, and public health and tropical medicine.


---
Yu-Ping Wang
Tulane University
http://tulane.edu/sse/bme/faculty/wang.cfm
Keywords: Multiple sparse models, multiscale data integration, biomedical imaging, genomics, mental illnesses
Edward J. Golob
Tulane University
http://tulane.edu/sse/psyc/faculty-and-staff/faculty/golob.cfm
Lab website: www.golobcogneurolab.org
Keywords: Cognitive neuroscience, auditory spatial attention, perception and action, computational cognitive modeling.

Hong-Wen Deng
Tulane University
http://www.sph.tulane.edu/publichealth/bio/faculty_deng.cfm
Keywords: System Biology, Genomics, Functional Genomics, Proteomics, Epigenomics, Biostatisitcs, Statistical Genetics, Bioinformatics, Complex traits and complex diseases
Jill Daniel
Tulane University
http://tulane.edu/sse/psyc/faculty-and-staff/faculty/daniel.cfm
Keywords: Learning and memory, attention, aging, hippocampus, prefrontal cortex, sex differences, estrogens and androgens, rodent models
Laura Schrader
Tulane University
http://tulane.edu/sse/neuro/faculty/laura-schrader.cfm
Keywords: Synaptic plasticity, Learning and memory, Stress, Electrophysiology, Sex differences, K+ channels
Michelle Hewlett Sanchez
Tulane University
http://tulane.edu/sse/pep/faculty-and-staff/faculty/michelle-sanchez.cfm
Keywords: Boost awareness and interest in STEM (science, technology, engineering, and mathematics) fields, improve STEM literacy, expand knowledge of K-12 teachers,
provide access to STEM education for all K-12 students, increase students' commitment to STEM fields

Ricardo Mostany
Tulane University
http://tulane.edu/som/departments/pharmacology/mostany.cfm
Keywords: Synaptic plasticity, brain aging, stroke, somatosensory and motor cortex, in vivo two-photon imaging
Stacy Drury
Tulane University
http://tulane.edu/som/departments/psychiatry/faculty/drury-stacy.cfm
Keywords: Interaction of genetic and epigenetic factors with early experience shapes neurodevelopment and long term health outcomes in children, long-term outcomes in at-risk children and infants, understanding of the interaction between early life experiences, the stress response systems, and child health and neurodevelopment.

http://tulane.edu/som/bangl/index.cfm

Keywords: Focusing on how the interaction of genetic and epigenetic factors with early experience shapes child neurodevelopment and long term health outcomes in children