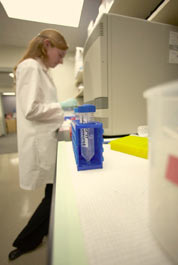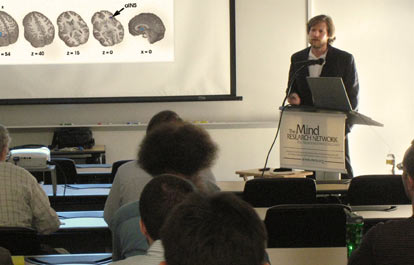 Children's Studies Staff //
Mind Research Network MEG/EEG Core Director and Principal Investigator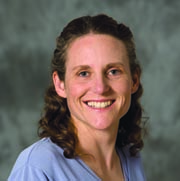 Julia M. Stephen, Ph.D. specializes in MEG research investigating both sensory and cognitive functioning, including basic functioning of the visual system as well as clinical research to identify early markers of neural dysfunction. Her current interest is in using the exquisite temporal resolution of MEG to better understand the sensory and cognitive functioning and the role of cortical oscillations in both pediatric and adult populations. email
Department of Neurology, Co-Investigator

Dr. Fisch is the Director of the UNM Epilepsy Center and the UNM Clinical Neurophysiology Laboratories. He completed his residency in Neurology at Indiana University and fellowship training in Epilepsy at the Mayo Clinic, Rochester, MN. Prior to joining the faculty of UNM he was the Director of the Epilepsy Monitoring Unit at the Columbia University College of Physicians and Surgeons in New York and later the Epilepsy Research Center of Excellence at LSU in New Orleans. He has served as the President of the American Clinical Neurophysiology Society and President of the American Academy of Clinical Neurophysiology. He is the author of research articles in epilepsy and clinical neurophysiology and a textbook of EEG. His current interests include, the functional anatomy of epilepsy, epilepsy surgery, MEG, and the functional MRI of EEG.
Department of Neurology, Co-Investigator, MRN Medical Director

Dr. John Phillips is a licensed physician with responsibility for the safety of all study subjects, as well as ensuring the safety of clinical and research operations. Dr. Phillips received his MD Degree from the University of Wisconsin in 1986 and completed residency training in Pediatrics at the University of New Mexico Children's Hospital, becoming board certified in pediatrics in 1990. After several years as a pediatrician, he completed fellowship training in Pediatric Neurology and is board certified in Neurology with special competence in Child Neurology. His expertise and research interests are in functional neuroimaging, pediatric neurorehabilitation, cerebral palsy, spasticity management and the care of children with special needs in Eastern European orphanages. email
Department of Neurology, Co-Investigator

Dr. Vickers received her MD Degree from the University of New Mexico Health Sciences Center in 1989 and completed residency training in Neurology at the University of New Mexico Health Sciences Center. She is board certified in Neurology. Her special interests and expertise are in Neurology, Developmental Disabilities and Neonatal Seizures.\\
David Witherington, Ph.D.
Department of Psychology, Co-Investigator

Dr. Witherington's research interests: Emotional development; perception-action development; intermodal development, development of intentionality and self in infancy. Current research focus in perception-action development centers on the early development of prospective control, or future-oriented action, with emphasis on how experience with newly developing motor skills facilitates new levels of future-orientation in infant action. email
Associate Professor, Department of Neurosciences

Research in Dr. Allan's laboratory focuses on the neurochemical mechanisms of learning and memory, substance abuse and neurotoxic effects of prenatal exposures (e.g., drugs, toxins). Within the area of drug abuse we are interested in how drug abuse is set up and the neural pathways associated with reward and impulse control. We are interested in evaluating the role that the HPA axis plays in many of these phenomena. Clinically our research interest is in the areas of stress responding, depression, Post traumatic stress disorder, drug abuse, ADHD and autism. email
Lucinda Romero Flynn, B.A.
Biology, Research Associate III/Co-Investigator, MRN

Current projects include: Assisting in multiple aspects of the infant/child neurodevelopmental research studies utilizing magnetoencephalography (MEG) neuroimaging. We are researching normal functioning children and those diagnosed with autism, epilepsy, cerebral palsy, fetal alcohol syndrome, and premature births. We are also performing developmental and behavioral testing, and genetic testing to support and correlate with the neuroimaging aspect in order to identify early diagnostic markers for brain development dysfunction, and to further understand child neurodevelopment in general. email