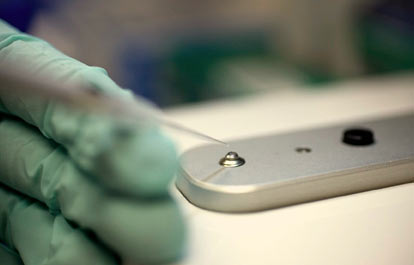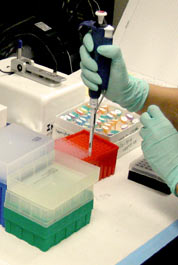 Courses & Events //
Brainhack Global 2017
We are happy to announce that the Mind Research Network will participate in this year's Brainhack Global event March 2 - March 4, 2017!
A Brainhack (or Hackathon) offers the opportunity to work on specific research questions and projects with colleagues in a concentrated amount of time. You will spend a lot of the time working and "hacking" on your specific research project, but there will also be talks, lectures, and video conferences with other sites across the globe. You are encouraged to think about a research project before the Hackathon starts, but you can also find inspiration in the talks provided, chat with colleagues you have never talked to before, and get creative on site.
The Brainhack Global - Albuquerque will focus on Brain Dynamics and Issues of Dynamic Functional Connectivity. So far, we have confirmed speakers who are experts in this field of research: Dr. Vince Calhoun, Dr. Julia Stephen, Dr. Sergey Plis, and Dr. Maziar Yaesoubi (check this page for further announcements regarding confirmed speakers). Talks will cover introductions to dynamic functional connectivity and window-less dynamic connectivity, as well as a new approach of deep learning algorithms to explore brain dynamics.
We will also set up a conference call with other sites (Massachusetts Institute of Technology, Boston, and University of York, UK) to provide the opportunity to work and interact with scholars in different fields of research across the globe.
Findings from the brainhack are open to submission in GigaScience. Project reports will be peer reviewed and edited by members of the brainhack community.
Registration is now open! The registration fee is $20 (payment options include cash, check, and invoice via Paypal). During the Brainhack we will provide light breakfast, lunch, and coffee.
A social event will be on March 3rd: We will visit the Stone Age Climbing Gym in order to not only activate our brains, but also our bodies. After that we will also have the opportunity to relax, and enjoy pizza and drinks (the social events will be at your own expense).
For questions or more information, please contact emennigen@mrn.org.
We look forward to you joining us for this exciting event!

Further information from the global organizer, Cameron Craddock:
Brainhack (http://events.brainhack.org) is a unique conference that convenes researchers from myriad disciplines to work together on innovative projects related to neuroscience. Brainhack Global (http://events.brainhack.org/global2017) will unite 40 regional Brainhack events in 15 countries and 4 continents during March 2 - 5, 2017. Having several simultaneous events will help build a critical mass for the regional Brainhack movement and will provide opportunities for inter-Brainhack collaboration. Local events will be connected by videoconference to expand collaborative opportunities so that smaller sites can plug into the content and energy generated at larger sites.
In addition to time spent collaborating on neuroscience projects, activities at the Brainhack will include:
- Tutorials on basic software development skills called "Brainhacking 101"
- Keynotes from neuroscience and methods researchers including: Fernando Chirigati, Emily Finn, Leon French, Bernard Mazoyer, Jason Lerch, Angie Laird, Micheal Milham, Gustav Nilsonne, Vesna Prchkovska, Paulo Rodrigues, Monica Rosenberg, Stephen Strother, Enzo Tagliazucchi, Lucina Uddin, Anne Wheeler and many more.
- Open conference sessions during which attendees can present their research
Brainhack has partnered with GigaScience to publish the "Proceedings from Brainhack Americas". Brainhack attendees will be eligible to submit project reports describing the work that they performed during the event, which will be peer reviewed and edited by members of the Brainhack community.